Jo Wilkinson's illustrative prints and drawings can be seen at Leeds Print Workshop until 3rd November in 'The Diary of a Nobody' by Millicent Bystander.
This exhibition presents pages from Millicent Bystander's diary illustrated by Jo. Come see for yourself just how an ordinary human being gets on with an accidental life swinging in-between the Complacency Zone, the Crisis Zone, and the Purpose Zone.
27/10/2019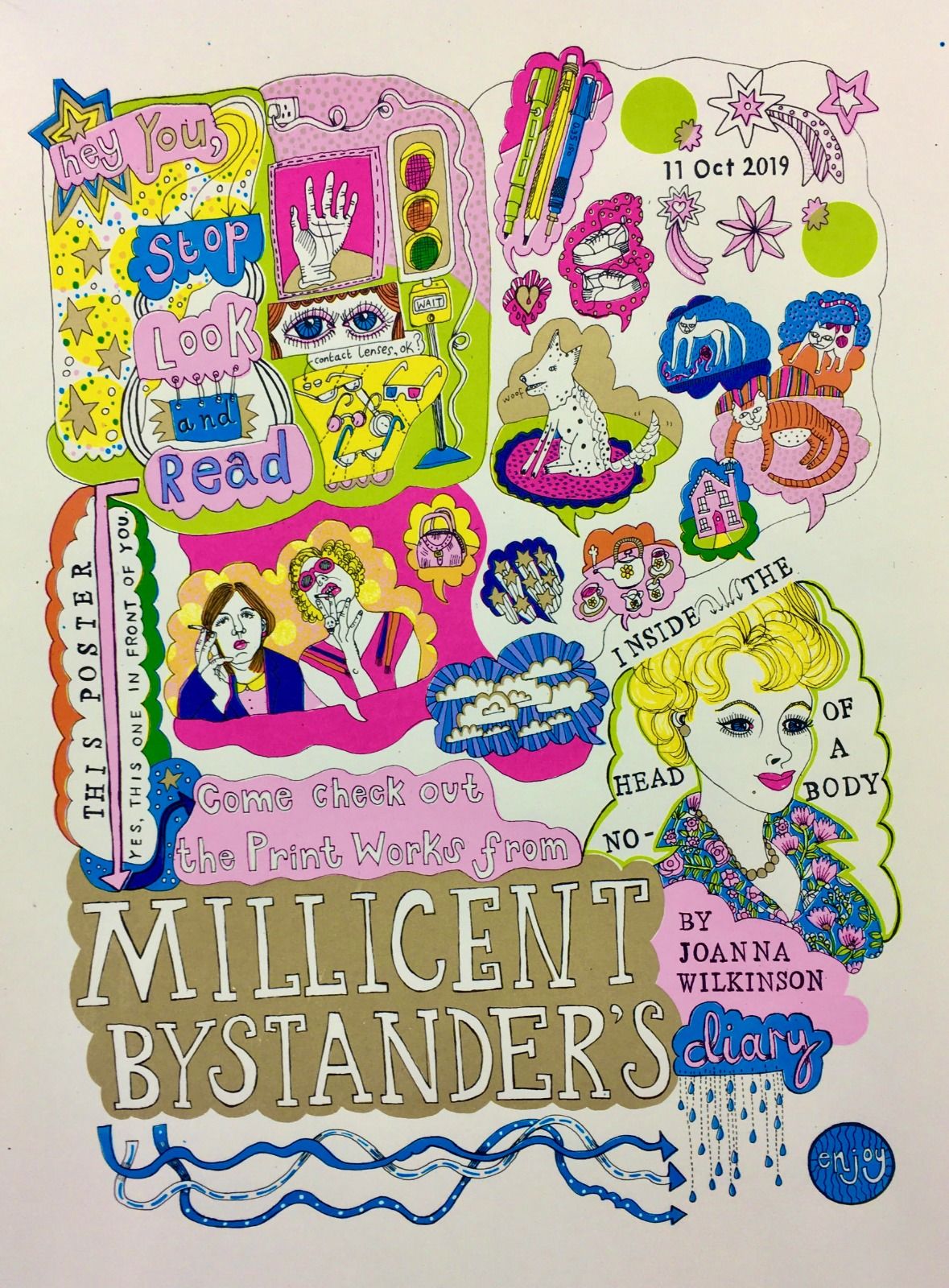 Jo says...."This current show of work is about Millicent Bystander's "Diary of a Nobody" which has been kept for several years. I have attempted to compassionately reproduce screen prints of her mercurial entries as, for me, diaries are all about the object, truth/untruth, remembering and memorialising all within a passage of time. I think my affection for her musings will become a lifetime's illustrated body of work that I shall endeavour to tenderly recreate for as long as I can. She has recorded just how a 'nobody' goes about the business of living where nothing particularly special happens. So, if you strongly desire to see just how fallible, whimsical, candid and occasionally bleak Millicent is in all manner of life's minutiae then this is definitely a show for you."